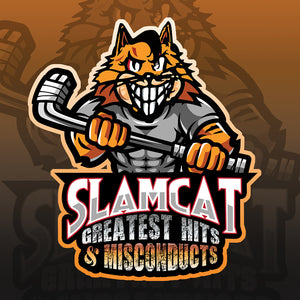 SLAMCAT set to release Greatest Hits & Misconducts on May 15th
Roxx Records is unveiling the first of 3 brand new releases this week starting with the crazy thrash, crossover metal mixed with punk music coming all the way from Oklahoma. 
We are very excited to announce this 30th anniversary retrospective on one of Oklahoma's finest Christian Metal acts that launched in 1992... SLAMCAT
Slamcat were only active on the scene for about 4 or 5 years but made a lasting impact on the Christian music scene with their crazy blend of thrash, metal and punk music. This year marks 30 years since these guys started this all, playing stages with many well known acts through the years and releasing 2 self released cassettes, the first being self titled and the second titled 'Cat Got Your Tongue'. Their third and most well known release was released by Cross-Check Records with the acclaimed 'El Gato De La Slam'.
Well with this new release we are brining you the best of all of these releases culminated in one remastered package. Remastered by Bombworks Sound, with new artwork, layout and design by NoLifeTilMetal Graphics. 
Coming this May 15th we bring you 'Greatest Hits & Misconducts' check out this killer new sampler and intro from Syke of Slamcat and get ready for the full launch and release details coming very soon. 
---