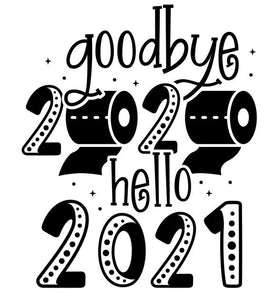 Goodbye 2020, Hello 2021!
That's right lets get 2020 behind us. Happy New Year and let's hope and pray 2021 is a better year for all! 
If you are a Christian Rock and Metal fan, your year just started off a little better as Roxx Records is excited to launch on Januay 1, 2021 not 1, not 2, but 7, that's right 7 brand new titles all fully in production and scheduled to release on February 12th! 
Brand new VINYL from 
THRESHER
 as a part of our newly launched 
Roxx 100 Collectors Series!
Brand new CD's from 
THRESHER
 limited to only 300 copies of each title!
Brand new GOLD CD's from 
VENGEANCE RISING
 also limited to only 300 copies per title!
Last but cetrtainly not least BRAND new music from 
IRON 501
 featuring Dale Thompson of Bride!
Lets dig in to each one of these a little bit right now and get those pre orders going as well! 
BUT FIRST: Check out some cool new videos: World Premier Thresher lyric video from Totally Possessed remaster of the track 'Apocalypse Prepare' enjoy
And also get a little sneak peak of what 2021 has in store for Roxx Records:
---